The deadline to apply for the 2019 Spaceflight Operations Workshop™ (SOW) in the Iowa State University Department of Aerospace Engineering has been extended to 11:59 p.m, Sunday, February 24.
Any collegiate student who would still like to be considered for this impactful experience in operational thinking and teamwork can apply here.
The workshop is coordinated by ISU Aerospace Engineering alumni and senior lecturers Clayton Anderson and Tomas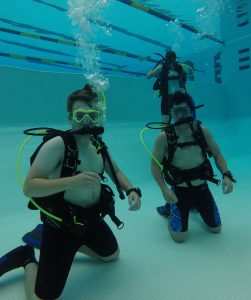 Gonzalez-Torres. Anderson is a retired NASA astronaut who participated in two space flights with the International Space Station and Gonzalez-Torres is a former NASA flight director who was in charge of spacewalks. He worked with space shuttle and Hubble Space Telescope missions.
The workshop immerses participants in a series of experiences and classroom activities that are a microcosm of the training NASA astronauts undergo to develop their ability to "think operationally," a key skill, applicable to many professions, and critically necessary for space exploration.
"Spaceflight Operations is a concept – it's a thought process," says Anderson. "When you live and work as an astronaut, you think in an operational sense. The idea with this workshop is to change the students' way of thinking – to open their eyes to a way to think more operationally."
In a span of about two weeks scuba diving training (including certification), skydiving, aircraft flight simulation, wilderness preparedness training and more are on the agenda. "We put them in some extreme environments, which is exactly what space travel is all about," says Anderson.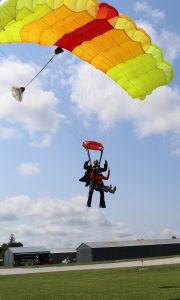 There's also a healthy dose of classroom activities. Past workshops have covered topics such as operational procedure development (with Aerospace Engineering faculty member and former NASA flight director Tomas Gonzalez-Torres), leadership and teamwork, pilot performance, decision analysis, payload and science operations, astronaut training concepts, and more.
This year's SOW will be held August 7-18, with home base at Iowa State University. Learn more about SOW here.